Unleash Your Business Potential with Costa Blanca Web Services! 🔵
In the digital age where online real estate holds the power to make or break businesses, a strong online presence is not just an added benefit—it's a necessity. As the virtual world continuously evolves, your brand must keep pace and even lead the charge. That's where we come in. If you're looking to scale your business and make an impactful online statement, Costa Blanca Web Services is your trusted partner. Let's explore how we can be the wind beneath your brand's wings.
Why Partner with Costa Blanca Web Services?
1. Local Expertise: In the vast realm of the internet, local know-how remains unmatched in its value. Our team is deeply entrenched in the nuances of the local market, giving us a competitive edge. By understanding the heartbeat of the community, we can craft campaigns that resonate at a grassroots level. Partner with us, and let's make local global for you.
2. Custom Strategies: Every brand is unique, and so should be its strategy. We believe in bespoke solutions tailored specifically for your brand's DNA. Our custom plans are meticulously designed to capture the essence of your business and captivate your ideal clients.
3. Brand Visibility: With millions of businesses vying for attention online, we're committed to ensuring you stand out. Through our strategic initiatives, your brand will not just exist online—it will thrive and get noticed.
4. Engagement Boost: Engagement isn't just about numbers; it's about creating meaningful interactions. Our strategies are focused on sparking genuine conversations, fostering deep connections, and turning casual visitors into loyal brand advocates.
5. Quality Content: Content is the cornerstone of digital presence. We produce compelling, on-brand content that resonates with your target audience, ignites conversations, and drives action.
6. Competitor Analysis: Staying a step ahead in the game requires knowing what your competitors are up to. We dive deep into competitor strategies, providing insights that enable us to craft campaigns that are not just competitive but dominant.
7. Data-Driven Approach: In the digital world, data is gold. Our methodologies are deeply rooted in analytics and insights, ensuring that every decision we make is backed by solid data, leading to tangible, impactful results.
8. Time-Saving: Time is the new currency, and we understand its value. By managing your social media landscape, we free you up to focus on what you do best—running your business. Trust in us to keep the digital wheels turning smoothly.
9. ROI-Oriented: Every penny you invest matters. We're not just about creating an online buzz; we're about translating that buzz into tangible growth. Our strategies are laser-focused on delivering a high return on investment, ensuring your business expands both in reach and revenue.
10. Continuous Support: The digital landscape is ever-evolving, and we believe in evolving with it. Our partnership doesn't end with a campaign's launch. We're here for the long haul, continuously adapting, refining, and elevating your online presence.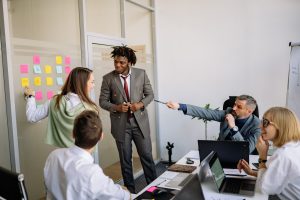 Unlock the Power of Local with a Global Reach
Costa Blanca Web Services is more than just a social media agency; we're your business growth partners. By understanding both the intricacies of the local market and the vast opportunities of the global digital landscape, we bridge the gap between local charm and global appeal.
In essence, we don't just amplify your online voice; we ensure it echoes in the right corridors, creating reverberations of growth and success. So, if you're ready to turbocharge your brand's online trajectory, get in touch. Together, let's make your business the talk of both the town and the world.
Connect with Costa Blanca Web Services today and elevate your business to unparalleled heights!
#CostaBlancaWebServices #LocalBusinessBoost #SocialMediaStrategy